WELCOME TO THE CITY OF LONDON GROUP
City of London Group plc (COLG) is the parent company of a group of businesses focused on serving the UK SME market. It is listed on the Alternative Investment Market.
The Company is planning on moving into new offices at 27 Phipp Street, London EC2A 4NP and on 13th July 2018, it entered into a new rental agreement. Full statement here.
The Company announces its audited final results for the year ended 31 March 2018. Read the full announcement here.
Directorate change City of London Group (COLG) announces that Chris Rumsey, Managing Director of Milton Homes, a subsidiary of COLG, intends to retire from his position in May 2019. He is...
Ben Harber
Company Secretary
ben.harber@shma.co.uk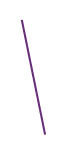 Ben Harber
Company Secretary
ben.harber@shma.co.uk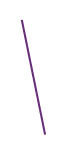 Marc Cohen
The PR Office
mcohen@theproffice.com