The City of London Group plc
City of London Group plc (COLG) is listed as a trading company on AIM (TIDM: CIN) and is the parent company of a group which focusses on serving two key segments, the UK SME market and home reversion. While grounded with traditional values, through the strength and depth of expertise in its expanding team, it is now primed for future growth through its two-pronged strategy.
The Group's expertise covers finance and services for the SME sector and home reversion.
COLG ensures its services are always delivered with a personal touch, so clients know that they are more than a customer and have a partner that will work with them as they look towards the future.
COLG is incorporated in the United Kingdom and the UK is its main country of operation.
These are COLG's Companies
Recognise
In 2018, COLG acquired Echo Financial Services Ltd ("Echo") which has been rebranded to "Recognise". Recognise was formed to provide financial services to the UK SME sector and the retail and business deposits market. Subject to the successful granting of a banking licence from the Regulator, it will target an underserved but growing business customer population seeking greater human contact, better speeds of response and execution, flexibility of structuring and continuity of management. If successful, we will expect to raise new capital (likely equity) to grow the loan book. The executive team has extensive experience of operating in the regulated banking sector, they have faced the challenges of building SME banking portfolios, both lending and savings, and consequently have a good understanding of the market dynamics and the associated threats and opportunities.
PFS Property & Funding Solutions
PFS offer property loans for acquisitions, refinancing, refurbishments, and developments. As our client, you will receive a constant and reliable point of contact with a Manager and access to our decision makers. Our loan terms are always structured to fit your business plan and personal to you.
Credit Asset Management Limited and Professions Funding Limited
CAML is a business to business provider of debt finance to SMEs. In addition it provides management services to a third-party fund and to its  wholly owned subsidiary PFL for the origination, underwriting, booking and portfolio management, providing commercial loans and asset backed finance to SMEs and loans to professional practice firms. Visit CAML's website here.
Acorn to Oaks Financial Services Ltd

Acorn to Oaks Financial Services ltd is an independently authorised financial services intermediary which was established in 2008. They are whole of market across all product ranges being Mortgages, Commercial Lending, Insurance, Life Protection, Wealth Management, Pension and Financial Planning advice. They have a team of very experienced, professional advisors and are members of Simply Biz, the Cobra Network, BIBA and the National Association of Commercial Finance Brokers. Clients range from private individuals to multinational global corporates. Visit Acorns to Oaks website here.
Milton Homes
To unlock the capital tied up within properties, many believe they must move or downsize. Milton Homes provides home reversion plans based on either traditional or innovative models, providing people with renewed financial freedom whilst remaining in the homes they love. The business arranges, administers and provides home reversion plans. Visit Milton Homes website here.
Ben Harber
Company Secretary
ben.harber@shma.co.uk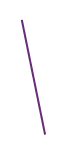 Link Asset Services Limited
Registrar
enquiries@linkgroup.co.uk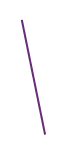 David Masters
Lansons
colg@lansons.com