We are on a journey building the leading SME bank in the UK, as recognised by our customers and colleagues.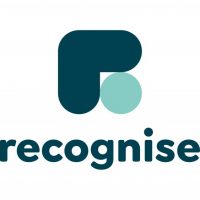 With 5.7m SMEs in the UK, they truly are the engine room of our economy but have been neglected by banks for too long.
Forced to use call centres, waiting months for decisions and deprived of access to people who understand their business, it's no wonder entrepreneurs are fed up with banks.
Recognise is on a mission to put this right with a bank built on personal relationships, powered by the latest technology.
With a strong and experienced executive team in place since the early part of 2018, Recognise is continuing in the process of applying for a UK banking licence, with the objective of receiving authorisation to accept deposits by the latter part of 2020.
In March 2019, Recognise raised £15.2m in new funds to support the launch of its SME Bank.
35 years experience
Formerly MD of Commercial Banking & Mortgages at Metro Bank building the business to c£2.5bn within 3 years. Head of SME at Natwest & RBS with over 3000 relationships Managers covering 1m customers.
Deputy Chief Executive Officer
38 years experience
Formerly MD of Commercial Banking at Alliance & Leicester/Santander. Commercial Director at Nationwide BS responsible for £22bn lending portfolio. NED and Chair of Group Risk Committee at Newcastle Building Society.
32 years experience
A highly experienced HR Director with significant strategic and operational experience gained at three large Financial Services organisations: NatWest, Lloyds Banking Group and Nationwide
Chief Credit Officer and MD PFS
33 years experience

Experience includes credit risk, loan origination and monitoring, re-structuring and recovery/ workouts. Former Head of Commercial Property Finance at Nationwide. Current MD of Property Funding and Solutions Ltd.
6 years experience
A Technology Consultant who spent 3 years at PwC helping 6 + new entrant banks to obtain their banking and/or payments provider licences. 
36 years experience
Previously led Banking Operations for Barclays and  Nationwide across multiple sites in the UK and internationally. Also led Derbyshire, Cheshire and Dunfermline BS following their acquisition by Nationwide in the financial crisis.
20 years experience
Qualified accountant. Previously Executive Director, Risk and Strategy at Newcastle Building Society and has operated at Executive and Board level in retail financial services for the past 13 years. 
20 years experience
Former Director of Financial Planning and Capital Management at Aldermore. Previous leadership roles at Prudential, Lloyds and ABM Amro.
Our Story: the latest chapter
On 10th Sept 2020, The COLG Board announced a business update and a conditional capital raise of up to £30 million to be conducted by way of a subscription and placing of new ordinary shares in the capital of COLG. COLG CEO Michael Goldstein and Recognise CEO Jason Oakley discuss this important step forward and what it means for the future of Recognise and SME banking in the UK. Click the arrow on the bottom left of the video screen to view.
To see our latest Investor Presentation, please click here.
For further information on investment opportunities, please contact:
Ben Peters                                                                         Investor Relations Director                                                T: 07941 224028
E: ben@cityoflondongroup.com