We are on a journey building the leading SME bank in the UK, as recognised by our customers and colleagues.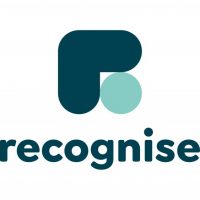 With 5.7m SMEs in the UK, they truly are the engine room of our economy but have been neglected by banks for too long.
Forced to use call centres, waiting months for decisions and deprived of access to people who understand their business, it's no wonder entrepreneurs are fed up with banks.
Recognise is on a mission to put this right with a bank built on personal relationships, powered by the latest technology.
With a strong and experienced executive team in place since the early part of 2018, Recognise is continuing in the process of applying for a UK banking licence, with the objective of receiving authorisation to accept deposits by the latter part of 2020.


In March 2019, Recognise raised £15.2m in new funds to support the launch of its SME Bank.
33 years experience
Former MD of Commercial Banking and Mortgages at MetroBank. Head of SME at NatWest and RBS.


Deputy Chief Executive Officer
36 years experience
Formerly MD of Commercial Banking at Alliance & Leicester/Santander. Commercial Director at Nationwide BS responsible for £22bn lending portfolio. NED and Chair of Group Risk Committee at Newcastle Building Society.
20 years experience
David is a Chartered Accountant with over 20 years senior financial services experience with a career background at Deloittes and PwC before undertaking a number of senior positions at Prudential, Lloyd's Banking Group and Aldermore Bank.
30 years experience
Previously Finance Director of three large divisions of Network Rail, Group FD of Euroway Group and FD of Hanco ATM Systems Ltd.
13 years experience
Patrick is a qualified accountant and Chief Risk Officer. Past roles have included Chief Financial Officer and Finance Director at Dunfermline Building Society and Risk Strategy and Planning Director at Newcastle Building Society.
36 years experience
Formerly Director of Retail Lending at Barclays Bank with previous senior appointments held at  Nationwide Building Society.
Managing Director of Asset Finance and CAML
31 years experience
Former Director of Universal Leasing Ltd and Head of European Business Development for Barclays and CitiCapital.
Chief Credit Officer and MD PFS
31 years experience

Former National Head of
Commercal Property Finance at
Nationwide BS. Retail banking
with NatWest & SME business
deposit taking operation at
Nationwide BS.
30 years experience
Formerly Director of HR Business Partnering at Nationwide Building Society with previous senior HR appointments held at the Lloyds Banking Group and NatWest.
4 years experience
Former Technology Consultant at PwC. Banking Authorisation, IT service and risk management. Has recently advised six banking licence applicants. Qualifications include both Electronic Engineering and Management.
Jason Oakley, CEO of Recognise, and Michael Goldstein, CEO of City of London Group, explain the challenges SMEs face when trying to access financial services and how we aim to redefine the SME banking experience, to Joy Macknight of The Banker.
To see our latest Investor Presentation, please click here.
For further information on investment opportunities, please contact:
Ben Peters                                                                         Investor Relations Director                                                T: 07941 224028
E: ben@cityoflondongroup.com