WELCOME TO THE CITY OF LONDON GROUP
City of London Group plc (COLG) is the parent company of a group of businesses focused on serving the UK SME market. It is listed on the Alternative Investment Market.
When relationships count, it's the new entrants who are gaining market share. Research commissioned by COLG subsidiary Recognise found that almost two-thirds (65%) of UK SMEs were unable to gain...
COLG is pleased to announce the appointment of Philip Jenks as non-executive chairman to the board of its subsidiary, Recognise Financial Services Limited ("Recognise"). Mr Jenks is currently deputy chairman...
Following the Company's announcement on 28 March 2019, COLG announces that it has issued the final 400,000 new Shares of the Capital Raising. The Company has now issued the total...
Ben Harber
Company Secretary
ben.harber@shma.co.uk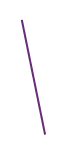 Ben Harber
Company Secretary
ben.harber@shma.co.uk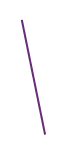 David Masters
Lansons
colg@lansons.com