WELCOME TO THE CITY OF LONDON GROUP
City of London Group plc (COLG) is the parent company of a group of businesses focused on serving the UK SME market. It is listed on the Alternative Investment Market.
The annual report has been posted to shareholders together with the notice of the Company's annual general meeting.  See announcement here.
10 August 2018. The City of London Group (COLG) has published its 2018 Annual Report and Financial Statements. Please read or download the Report here.
The company was notified on 7 August 2018 that, on the same day, certain Directors and PDMRs have purchased City of London Group Plc ordinary shares at a purchase price...
Ben Harber
Company Secretary
ben.harber@shma.co.uk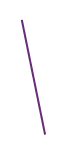 Ben Harber
Company Secretary
ben.harber@shma.co.uk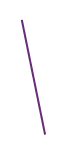 Marc Cohen
The PR Office
mcohen@theproffice.com