WELCOME TO THE CITY OF LONDON GROUP
City of London Group plc (COLG) is the parent company of a group of businesses focused on serving the UK SME market. It is listed on the Alternative Investment Market.
Recognise Chairman Phil Jenks talks to Bridging and Commercial about creating better services for SMEs and progress on the bank's licence application. Read the full article here.
"Rejuvenation of the regions is overdue and innovative banking can help". Recognise NED Louise McCarthy tells Specialist Banking how the new bank will address the £22bn SME funding gap. Full...
The City of London Group is included in finnCap's '11 for 20' investment ideas review, with an estimated potential upside of 114%. Read the report extract here.
Ben Harber
Company Secretary
ben.harber@shma.co.uk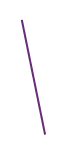 Ben Harber
Company Secretary
ben.harber@shma.co.uk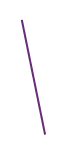 David Masters
Lansons
colg@lansons.com