WELCOME TO THE CITY OF LONDON GROUP
City of London Group plc (COLG) is the parent company of a group of businesses focused on serving the UK SME market. It is listed on the Alternative Investment Market.
At the AGM of the Company on 13 September 2018 shareholders duly passed all of the resolutions proposed. See the full announcement here.
City of London Group (COLG) announces the appointment of Richard Lumley as Chief Risk Officer, who joins from SMBC Capital Markets. Richard has over 20 years' experience as a risk management...
The annual report has been posted to shareholders together with the notice of the Company's annual general meeting.  See announcement here.
Ben Harber
Company Secretary
ben.harber@shma.co.uk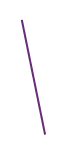 Ben Harber
Company Secretary
ben.harber@shma.co.uk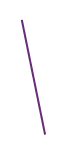 Marc Cohen
The PR Office
mcohen@theproffice.com