WELCOME TO THE CITY OF LONDON GROUP
City of London Group plc (COLG) is the parent company of a group of businesses focused on serving the UK SME market. It is listed on the Alternative Investment Market.
Following the announcement on 30 July 2018, regarding the formal agreement for COLG to acquire 100% of the shares of Acorn to Oaks Financial Services Limited ("A2O") (the "Acquisition"), COLG...
City of London Group plc ("COLG" or "the Company" and, together with its subsidiaries and associates, "the Group") announces its unaudited interim results for the six month period from 1...
City of London Group plc ("COLG") announces the appointment of Simon Wainwright as the first non-executive director appointment for its subsidiary, Recognise Financial Services Ltd ("Recognise"), which is, as previously...
Ben Harber
Company Secretary
ben.harber@shma.co.uk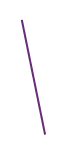 Ben Harber
Company Secretary
ben.harber@shma.co.uk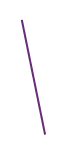 Katharine McNamara
Konductor Limited
ks@konductor.co.uk