WELCOME TO THE CITY OF LONDON GROUP
City of London Group plc (COLG) is the parent company of a group of businesses focused on serving the UK SME market. It is listed on the Alternative Investment Market.
The Company is pleased to announce the appointment of Lorna Brown as a non-executive director, with immediate effect. Ms Brown is also a shareholder representative of DV4 Limited, who own...
The Company announces that a circular and notice of general meeting in relation to the buyback and cancellation of deferred shares have been posted to shareholders. The Company currently has...
The Company today announces a business update. The Company has in place measures and infrastructure to allow its staff to work effectively from home over an extended period. Measures have been...
Ben Harber
Company Secretary
ben.harber@shma.co.uk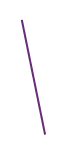 Link Asset Services Limited
Registrar
enquiries@linkgroup.co.uk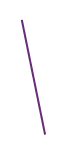 David Masters
Lansons
colg@lansons.com