WELCOME TO THE CITY OF LONDON GROUP
City of London Group plc (COLG) is the parent company of a group of businesses focused on serving the UK SME market. It is listed on the Alternative Investment Market.
The Company announces its audited final results for the year ended 31 March 2019. Michael Goldstein, CEO, commented: "This has been another year of considerable progress for the City of...
The board of COLG today announces an update to its Investor presentation. Read the updated presentation here.
Recognise Financial Services Ltd has announced the appointment of Moorad Choudhry as its fifth Independent Non-Executive Director (INED). He joins the recently appointed Chairman Philip Jenks and fellow INEDs Louise...
Ben Harber
Company Secretary
ben.harber@shma.co.uk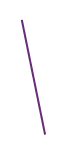 Ben Harber
Company Secretary
ben.harber@shma.co.uk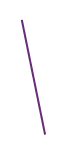 David Masters
Lansons
colg@lansons.com