WELCOME TO THE CITY OF LONDON GROUP
City of London Group plc (COLG) is the parent company of a group of businesses focused on serving the UK SME market. It is listed on the Alternative Investment Market.
The City of London Group is included in finnCap's '11 for 20' investment ideas review, with an estimated potential upside of 114%. Read the report extract here.
The Company announces its unaudited interim results for the six-month period from 1 April 2019 to 30 September 2019, along with an update on business developments. Read the full announcement...
City of London Group Plc is very pleased to announce that, its subsidiary, Recognise Financial Services Limited ("Recognise") has announced the appointments of David Jenkins as Chief Financial Officer and...
Ben Harber
Company Secretary
ben.harber@shma.co.uk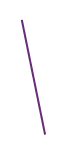 Ben Harber
Company Secretary
ben.harber@shma.co.uk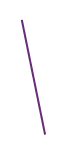 David Masters
Lansons
colg@lansons.com