WELCOME TO THE CITY OF LONDON GROUP
City of London Group plc (COLG) is the parent company of a group of businesses focused on serving the UK SME market. It is listed on the Alternative Investment Market.
City of London Group's Michael Goldstein and Recognise's Jason Oakley explain the main challenges small and medium-sized enterprise (SMEs) face when trying to access financial services and how Recognise aims...
City of London Group and Recognise CTO Monica Velasquez writes in Specialist Banking about the radical approach the challenger bank is taking with its technology platform. "The overall aim is...
COLG is pleased to announce that it has received firm commitments to raise £15.2 million in new funds to support the development of its lending business. Read the full announcement...
Ben Harber
Company Secretary
ben.harber@shma.co.uk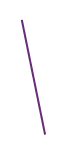 Ben Harber
Company Secretary
ben.harber@shma.co.uk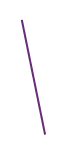 David Masters
Lansons
colg@lansons.com