WELCOME TO THE CITY OF LONDON GROUP
City of London Group plc (COLG) is the parent company of a group of businesses focused on serving the UK SME market. It is listed on the Alternative Investment Market.
Aim-listed City of London Group ("COLG") has announced the appointment of a second independent NED to its subsidiary, Recognise Financial Services Ltd, which is applying for a banking licence. Richard...
Recognise Financial Services Deputy CEO Bryce Glover discusses the current market for the challenger bank. In his opinion piece published in Specialist Banking, he explores the current market for launching...
Following the announcement on 30 July 2018, regarding the formal agreement for COLG to acquire 100% of the shares of Acorn to Oaks Financial Services Limited ("A2O") (the "Acquisition"), COLG...
Ben Harber
Company Secretary
ben.harber@shma.co.uk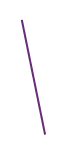 Ben Harber
Company Secretary
ben.harber@shma.co.uk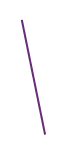 Katharine McNamara
Konductor Limited
ks@konductor.co.uk