WELCOME TO THE CITY OF LONDON GROUP
City of London Group plc (COLG) is the parent company of a group of businesses focused on serving the UK SME market. It is listed on the Alternative Investment Market.
At the AGM of the Company held on September 5th 2019, shareholders duly passed all of the resolutions proposed. Read the full announcement here.
City of London Group (COLG) is pleased to announce the publication of its 2019 Annual Report and Accounts. The full document is available here.
"We believe SMEs are very underserved" she told the publication, "We will combine the human touch with cutting-edge technology to give our clients a superior customer experience." Read the full...
Ben Harber
Company Secretary
ben.harber@shma.co.uk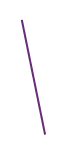 Ben Harber
Company Secretary
ben.harber@shma.co.uk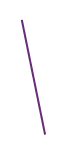 David Masters
Lansons
colg@lansons.com